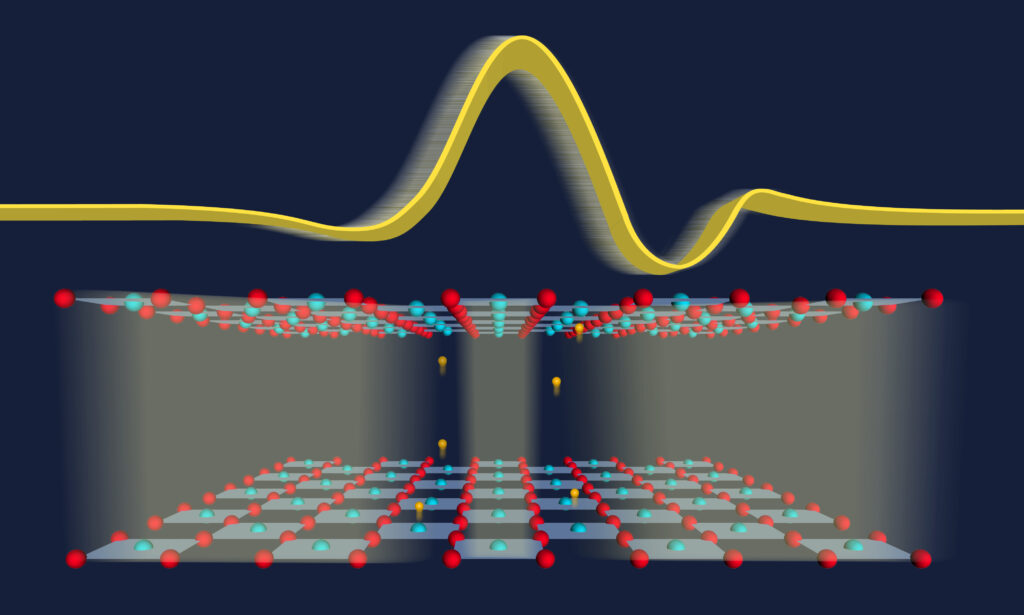 The interlayer terahertz response of strongly anisotropic superconductors such as high-TC cuprates is dominated, in the linear regime, by the Josephson Plasma Resonance. As soon as electric fields of the order of several tens of kV/cm, routinely generated in our laboratories, are applied, a highly nonlinear regime is turned on, characterized by a multitude of phenomena. Through a variety of experimental techniques including nonlinear terahertz reflectivity, terahertz pump-probe and emission spectroscopy, as well as second harmonic generation, our group has been able over the years to discover several effects and understand their origin. Among these we mention the ultrafast gating of interlayer transport, the opening of transparency windows in the spectrum, the parametric amplification of terahertz waves, as well as the generation of odd terahertz harmonics. Remarkably, some of these phenomena have been found to persist above TC, highlighting the ability of nonlinear spectroscopies to reveal superconducting fluctuations in the normal state that would otherwise be silent in linear response.
Reviews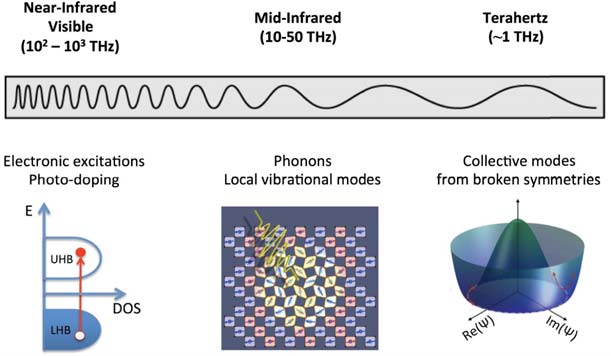 Abstract
Strong optical pulses at mid-infrared and terahertz frequencies have recently emerged as powerful tools to manipulate and control the solid state and especially complex condensed matter systems with strongly correlated electrons. The recent developments in high-power sources in the 0.1–30 THz frequency range, both from table-top laser systems and from free-electron lasers, have provided access to excitations of molecules and solids, which can be stimulated at their resonance frequencies. Amongst these, we discuss free electrons in metals, superconducting gaps and Josephson plasmons in layered superconductors, and vibrational modes of the crystal lattice (phonons), as well as magnetic excitations. This review provides an overview and illustrative examples of how intense terahertz transients can be used to resonantly control matter, with particular focus on strongly correlated electron systems and high-temperature superconductors.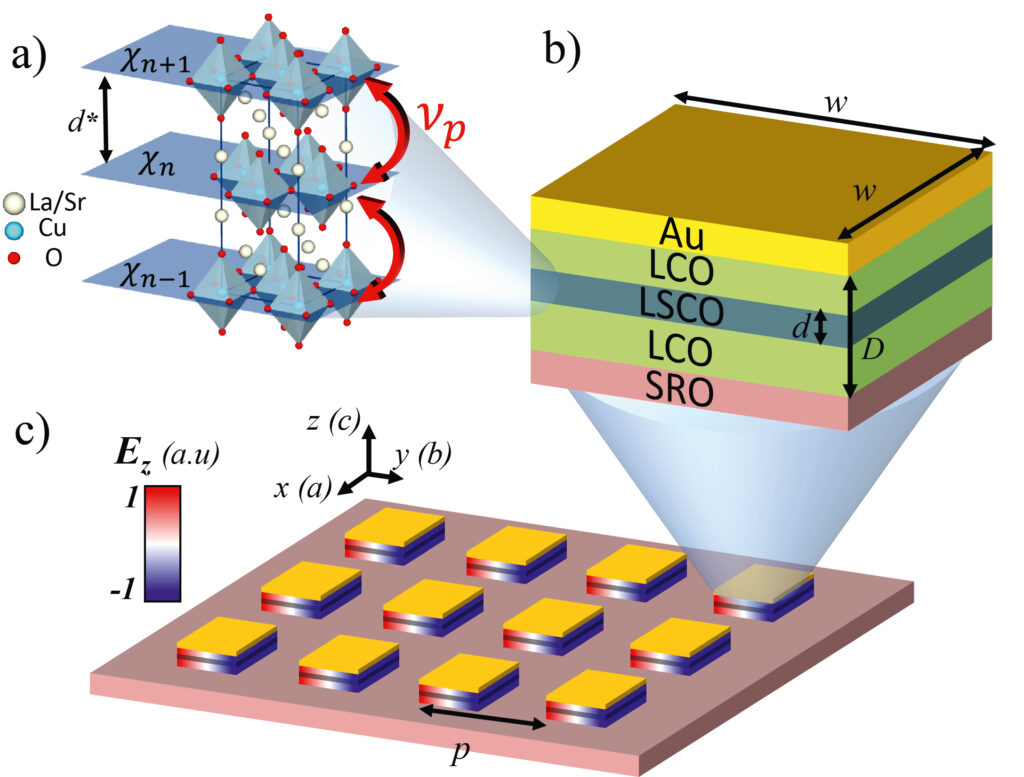 Abstract
We review the optical physics of Josephson plasmons in cuprate superconductors. These coherent charge modes arise from tunneling of the superfluid between superconducting planes and exhibit strong nonlinearities and quantum coherent dynamics at THz frequencies. We summarize early transport and microwave experiments in Bi2Sr2CaCu2O8+δ (BSCCO) and discuss more recent work performed in La2−xSrxCuO4 (LSCO) and La2−xBaxCuO4 (LBCO) using nonlinear THz techniques. We cover THz-driven oscillations between superconducting and resistive states, optical excitation of solitonic breathers, and the parametric amplification of Josephson plasma waves. The last part of the review discusses some new research directions, including cooling of superconducting phase fluctuations with lasers and optical cavity control techniques.
Key publications