Max Planck Visitors Program (MPSD Hamburg)
The Visitors Program offers research positions over time periods that range from a few weeks to two years in duration (up to three years for PhD students). Guest scientists can become members of research groups, work toward a PhD degree or collaborate with scientists at the institute.
PhD students
young postdoctoral researchers (as a rule, postdoc positions are limited to one year with a possible extension for a second year)
senior scientists for short-term and sabbatical visits
Feel free to contact Andrea Cavalleri for more information.
International Max Planck Research School for Ultrafast Imaging & Structural Dynamics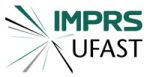 Check online now to start your PhD soon.
Max Planck Graduate Center for Quantum Materials
The MPSD is participating in the Max Planck Graduate Center for Quantum Materials, check their website for more informations.
⇒ Application guidelines and selection procedure for doctoral studies.